What is a good day? Many people would say that a good day is when everything you planned works. No hitches. No slip-ups. And what does one do when there are hitches? Get frustrated, of course. Rant and rave. Find someone to blame. Typical, right? Very human.
But when someone's life is at stake, we can't afford to be human. Shouting will get us nowhere. So we become creative instead.
Like the other day. A young patient – so very young – needed a bone marrow transplant. Staff held its collective breath while a search was made through the registry. Will there be a genetic match? Yes would mean life. No would mean … A sigh of relief. An excellent match. A staff member made the call hoping the registrant would be amenable to donating. The caller was devastated upon hearing that donor was on a long trek through the Far East. Where is she now? No one knew. We tried Vietnam. We tried Thailand. Zilch.  Further testing had to be done and it had to be done now. Otherwise, it could be too late.  More brainstorming. More networking. We learned Kasol, in northern India, was on her route. Dr. Bracha Zisser, Director of Ezer Mizion's Bone Marrow Registry, contacted Rabbi Yoel Kaplan of the Kasol Chabad and enlisted his help. Using his vast array of contacts, he discovered that the traveler had just arrived in Kasol after a 16 hour car trip. She was beyond exhausted but when Rabbi Kaplan explained the situation to her, she happily agreed to be tested.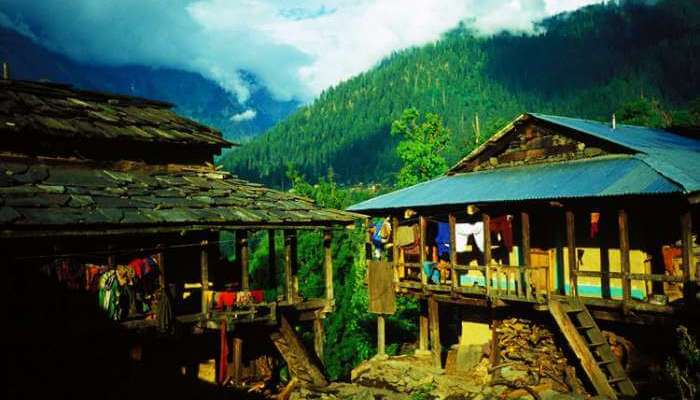 Next step: Where?   Kasol is a small village in the Himalayas and does not have a hospital where this testing could be done. In fact, it is so small that most times the Chabad House runs on a generator because there is limited electricity. The two drove for an hour and a half to the nearest hospital where the rabbi is well-known and they were ushered in quickly. The blood samples for next level of testing were drawn. Tubes in hand, R' Yoel triumphantly called Ezer Mizion. One hurdle overcome. One more to go. How to get the samples to Israel to be tested. More networking. A couple was on a hiking vacation and wanted to return to Israel earlier than planned. They needed to change their tickets. Yes. They would be happy to take the samples. Rabbi Kaplan got right to it and was able to procure tickets for Tuesday afternoon, 24 hours after the time he spoke to them. The airport was 15 hours away from Kasol. That left just enough time for them to drive to Kasol, have something to eat and get into a taxi for a 15 hour trip, holding the precious life-saving tubes. All went well. They arrived in time. The plane encountered no delays and Bracha Zisser, the director of Ezer Mizion's Bone Marrow Registry, was in  the reception hall at Ben Gurion Airport waiting to receive the tubes.  No trumpets, no red carpet, no parade. Just the quiet efforts of a group of people whose only goal is to save lives.

Rabbi Yoel shrugged off his heroic act: "This is a great merit to work with Ezer Mizion and be a true partner in saving a life."

Ezer Mizion wishes to thank Rabbi Yoel Kaplan, the couple who flew the samples back to Israel and, of course, the potential donor.

Together with her husband, Moti, Bracha founded the Registry under the auspices of Ezer Mizion in 1998. Bracha understands too well the anguish of losing someone close to you. It was not too long ago that her own dear husband succumbed to cancer. Shattered in grief, she makes it her life's focus to do her utmost that others not experience the overwhelming sorrow that colors her every moment.   In 2018, 342 life-saving transplants took place in countries around the globe. The Registry continues to grow, thus, day by day, increasing the chances of finding the genetic match for each search request. We look forward to the time when the ominous response of No Match Found, a virtual death sentence, will be a thing of the past and each and every application will elicit a triumphant Yes! We have a match!